Have you travelled to many places and countries all over the world?
Since a few months there is the first world "Scrape Map" available on which you can mark all the places you have visited. Its is a trendy map with lots of color and detailed information.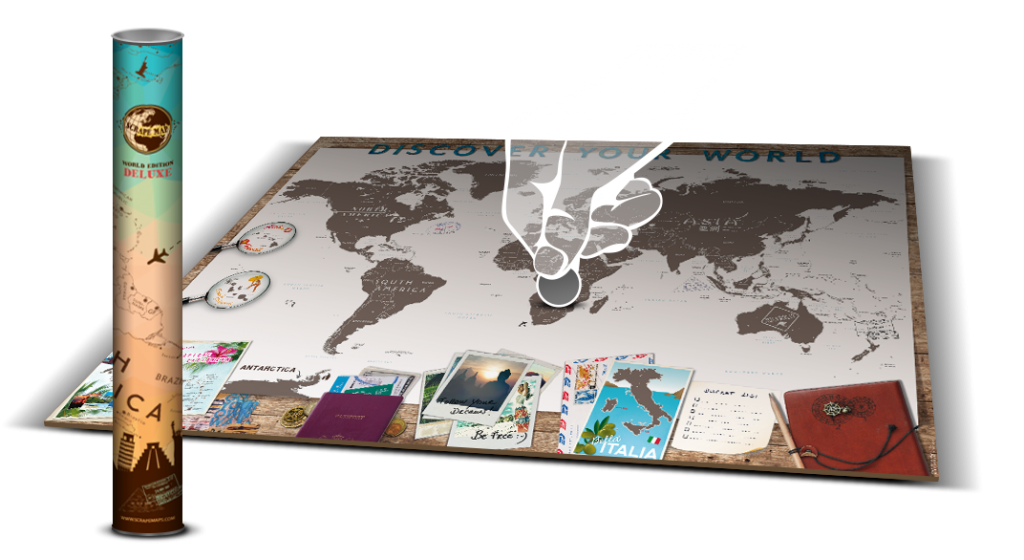 The Scrape Map is a unique and luxurious large world map poster with a layer to scrape off the places you've visited. Re-live your travel memories. The deluxe Scrape Map cannot be compared with any other Map. Besides the unique design it contains a lot of special details: Shining magnifying glasses that reveal exotic places, tropical postcards with a zoom of small islands, a personal bucket list, travel stamps and shining polaroid travel pictures. Not only city names will come out after you scrape off the layer, also small drawings and famous icon landmarks will appear. There's s just so many to reveal on this map, you have to discover it for yourself, we won't tip all the scales…
Features of the Scrape Map World Edition DELUXE
XL size: 91,5 cm x 61 cm (fits standard frames)
High quality card with scratch-resistant matte laminate
Full color map covered with Silver / Grey scrape off Layer
Additional special shine effects
The map comes wrapped in silk paper in a decorated gift tube
Made in the Netherlands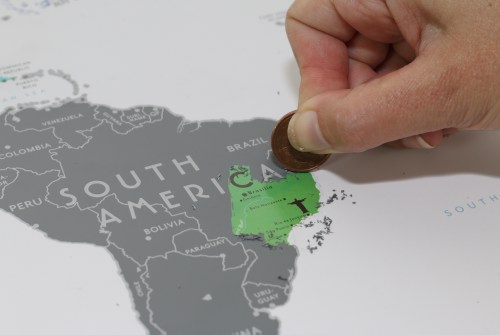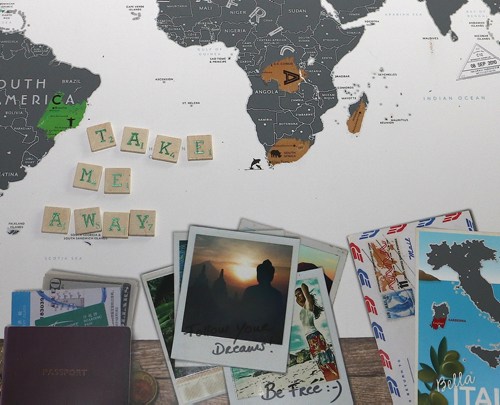 Just grab a coin………and start scraping!  Whether you're 8 or 80, this is the ultimate gift for every globetrotter!
Are you interested? Check the Scrape Map website.  (www.scrapemaps.com)
———————————————————————————————————————————-