India – Sikkim
Sikkim is a state in northeast India. It borders Tibet in the north and northeast, Bhutan in the east, Nepal in the west, and West Bengalin the south. Sikkim is the least populous and second smallest among the Indian states. A part of the Eastern Himalaya, Sikkim is notable for its biodiversity, including alpine and subtropical climates, as well as being a host to Kanchenjunga, the highest peak in India and third highest on Earth. Sikkim's capital and largest city is Gangtok. Almost 35% of the state is covered by the Khangchendzonga National Park. In 2015, Sikkim fully implemented organic farming state-wide, becoming India's first "organic state", while in 2016, it restricted the usage of plastic water bottles.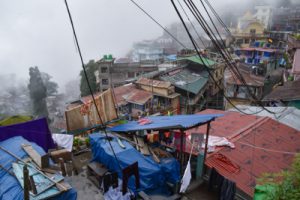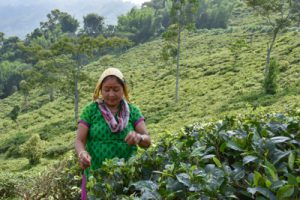 If you plan to travel to the higher mountains of Sikkim you can fly to Bagdogra airport. (Soon they will open a new airport near Gangtok). From Bagdogra you need to travel to Darjeeling. The main attraction of Darjeeling is tea. Around 67 tea gardens in Darjeeling that produce different types of tea in tea factories.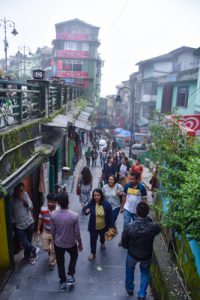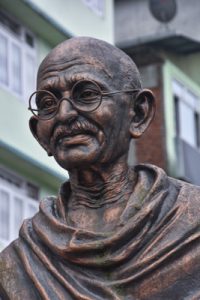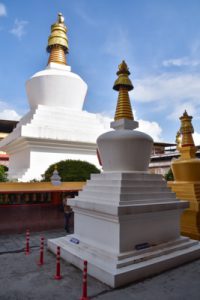 An other attraction is the Darjeeling Himalayan Railway, also known as the DHR or Toy Train, is a 610 mm narrow-gauge railway based on zig zag and loop-line technology which runs between New Jalpaiguri and Darjeeling. Built between 1879 and 1881, with six zig-zags and five loops, the railway is about 88 km long. Its elevation varies from about 100 m at New Jalpaiguri to about 2,200 m at Darjeeling. On 2 December 1999, UNESCO declared the DHR a World Heritage Site.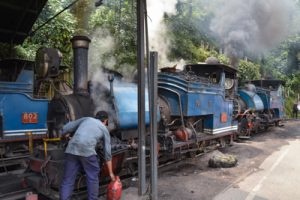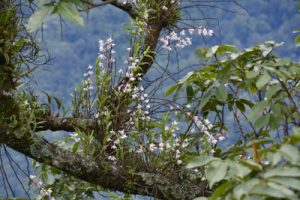 From Darjeeling it is about 5-6 hours drive to Gangtok(1,700 m). Just38 km from Gangtok and at an altitude of 3,770 m, the beautiful Tsomgo (Changu) Lake, is a must on every visitors itinerary. A winding road through rugged mountain terrain and sharp cliffs takes you to Tsomgo. Around the lake are many special plants like Primula kingii and Primula obliqua, but also good plants of Cassiope selaginoides and Rhododendron cinnabarinum. Tsomgo lake is open for both Indian and foreign nationals, however foreign visitors have to be in a group of two or more and have to apply for a visitors permit through a registered travel agency.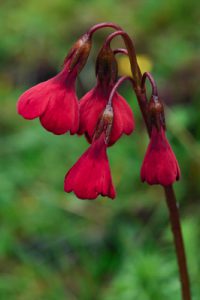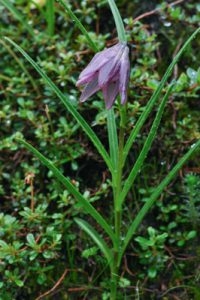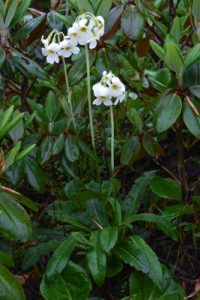 The journey from Gangtok to Lachung will take about 6 hours traveling through remote areas with narrow valleys and numerous waterfalls leaping into deep gorges. During the drive, due to the altitude variation, you will witness warm subtropical forests, temperate deciduous forests and alpine zones in the higher ridges. Lachung is a small mountain village at an elevation of about 2,800 m, which provides the base for exploring Yumthang, "The valley of flowers" which is situated at an altitude of 3,564 m. It is a paradise for nature lovers and botanists with a fascinating blend of flora and fauna and a picturesque landscape.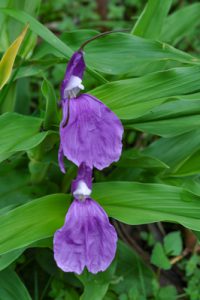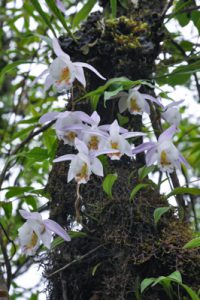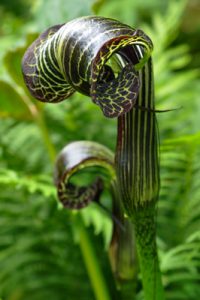 In spring season (May/June), wild flowers such as primulas and rhododendrons will fill the landscape in various colours. The Shingba Rhododendron Sanctuary here has 24 species of Rhododendron which flower from April to the end of May. In June/July you should able to find many plants in full flower of Cardiocrinum giganteum, Arisaema griffithii var., Smilacina oleracea and Roscoea auriculata, but also Magnolia globosa and the best Pleione hookeriana.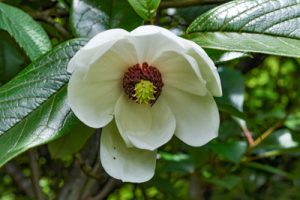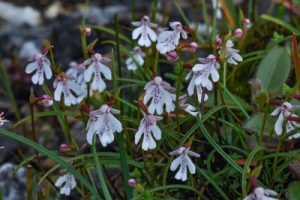 Situated further up at a distance of 16 km, at an altitude of about 4,500 m isYume Samdong area and Zero point (Zadong). The rugged vegetation- free mountains here, present a breathtaking scenario and full with the most striking plants like, Meconopsis simplicifolia ssp. grandiflora, Primula cappitata ssp. cappitata, Lilium nanum, very compact Rhododendron lepidotum and the Himalayan Rhubarb Rheum nobile.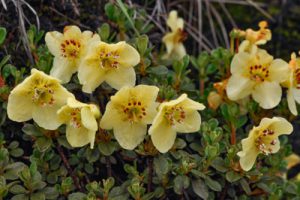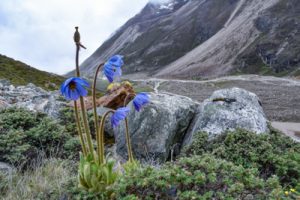 Another excellent location to see many high alpines, including some exquisite orchids is Thangu. Thangu village is located 30 kilometers north of Lachen at an altitude around 4,000 m and a good point to explore the very plant rich valleys nearby.
With in less then an hour drive from Thangu and just 30 minutes walk you can see a wide range of special plants like Lilium nanum var. flavidum, Gueldenstaedtia himalaica, Fritillaria cirrhosa, Onosma hookeri, Lloydia serotina and several orchids as Cypripedium himalaicum Cypripedium elegans, Ponerorchis chusua and Habeneria aitchisonii.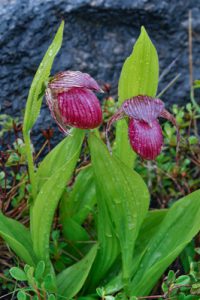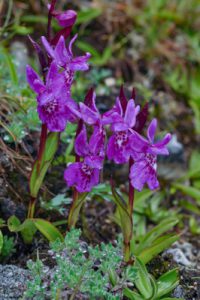 If you have time left, and your flight home is from Dehli, then consider to visit the Taj Mahal, about 6 hours drive from Delhi to Agra. The Taj Mahal, meaning "Crown of the Palace" is an ivory-white marble mausoleum on the south bank of the Yamunariver. It was build from 1632 – 1653 by the Mughal emperor, Shah Jahan, to house the tomb of his favourite wife, Mumtaz Mahal. The tomb is the center piece of a 17-hectare (42-acrecomplex, which includes a mosque and a guest house, and is set in formal gardens bounded on three sides by a crenellated wall. Construction of the mausoleum was essentially completed in 1643 but work continued on other phases of the project for another 10 years.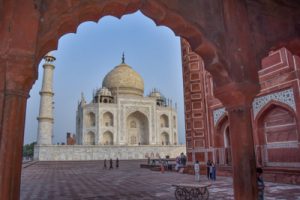 For more Sikkim images click here