Costa Rica, literally "Rich Coast", officially the Republic of Costa Ricais a country in Central America, bordered by Nicaragua to the north, the Caribbean Sea to the northeast, Panama to the southeast, and the Pacific Ocean to the southwest. It has a population of around 5 millionin a land area of 51,060 km2. About 333,980 people live in the capital and largest city, San José.
Costa Rica is ranked as one of the most visited international destinations and one of Costa Rica's main sources of income is tourism. It proudly shelters 5% of the existing biodiversity in the entire world. 26% of the country is composed of conservation and natural protected territory.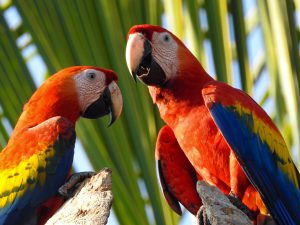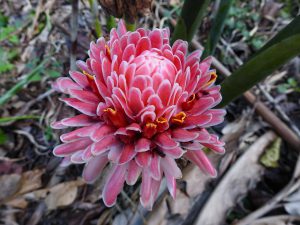 Rugged highlands are found throughout most of the country, ranging from approximately 1,000 to 2,000 m. The Guanacaste Mountain Range, Central Mountain Range and Talamanca Mountain Range are the main mountain ranges extending the entire length of the country. There are several active volcanoes (Arenal Volcano, Irazu Volcano, Rincon de la Vieja Volcano and Turrialba Volcano) and the country's highest mountain (Chirripo Hill) with a height of 3,819 m. The country has a relatively long coastline in both the Atlantic and Pacific oceans, as well as a number of rivers and streams.
Costa Rica is a tropical destination. Its look and landscape changes throughout the year, and the country is in a constant state of renewal. The Costa Rican landscape is one of great variety, filled with lush vegetation and stunning displays of flora. With jungles, beaches, and a wide array of terrain and climate zones, Costa Rica is a playground for the adventurous. Whether it's rafting, hiking, wildlife viewing or just relaxing on the beach, everything is available to you.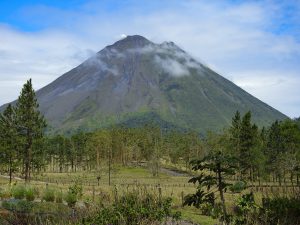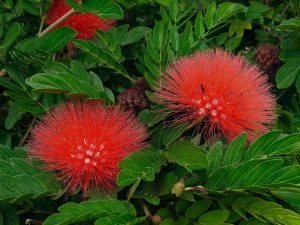 Without a doubt, the most popular of Costa Rica's volcanoes is the Arenal Volcano with its symmetrical cone-shaped volcano that dominates the fertile landscape of Arenal Volcano National Park.  The Arenal Observatory Lodge has a spectacular setting located far away from everything and emerged in the thick rainforests surrounding the stunning Arenal Volcano  which offers its travellers an unique experience. The Lodge was originally built in 1987 as a Smithsonian Institute scientific research stationNowhere else you will find better views of the almost perfectly cone shaped Arenal volcano. But the Arenal Observatory Lodge is more than that. Thanks to its remoteness and proximity to well protected rainforest, birds are just everywhere, a wonderful garden with stunning flora.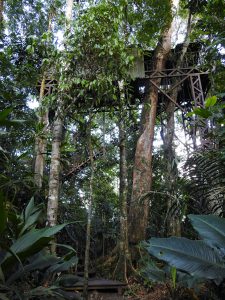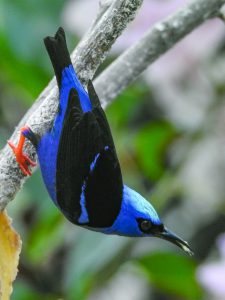 Bird watching
The Northern zone of Costa Rica is excellent for bird watching. More notable locations include the Sarapiqui region, Cano Negro, San Lorenzo, Tenorio National Park and Monteverde. The northern Sarapiqui region is home to numerous species, though most notably Great Green Macaws and Keel-Billed Toucans. Cano Negro is a great place to observe waterfowl species such as Roseate Spoonbills. Tenorio National Park is an excellent location to observe Trogons, Toucans and Honeycreepers. Monteverde Cloud Forest is world known for highland species such as Resplendent Quetzals, Bellbirds and Emerald Toucanettes.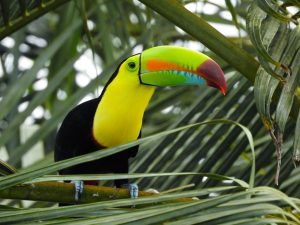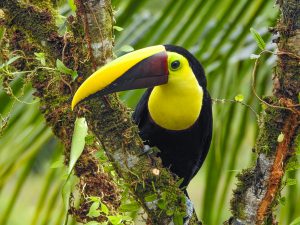 Within the Maquenque Wildlife Refuge, Boca Tapada is a primary nesting area for the endangered Great Green Macaw.  This is one of the few areas these majestic birds can be observed regularly.  The macaws feed on Almond trees (Dipteryx panamensis), which are common to the area, but nearly as endangered as the birds that eat their seeds.
In addition to the macaws, over 400 other species of birds have been identified in Boca Tapada including Sunbittern, Roseate Spoonbill, Jabiru, Green Ibis, Muscovy Duck, Agami Heron, Keel-billed Toucan, Great Curassow and many more.
*Used accommodation: Maquequenge Eco Lodge.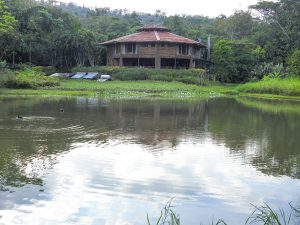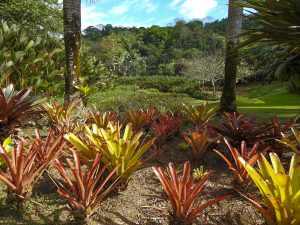 Known as one of Costa Rica's many beautiful national parks, the Carara National Park lies two hours from the capital of San Jose .The Carara National Park has an amazing diversity of flora and fauna, making it a must visit place if you are in the area. Named after the Huetar word for crocodile, this national park is home to several ecosystems such as marshlands, lagoons, and gallery forests. With a fantastic array of wildlife on display, visiting this park makes for a great family trip. Monkeys, crocodiles, armadillos, peccaries, waterfowls, opossums, sloths, boas, aouti, margay cats, jaguars, white tail deer and ozelots can be found here, as well as a wide assortment of birds and other reptiles and amphibians.
*Used accomodation: Macaw Lodge  (with an excellent large tropical garden)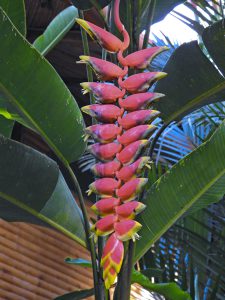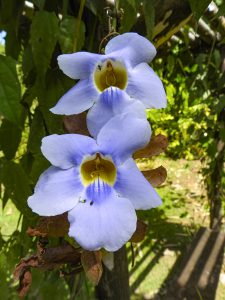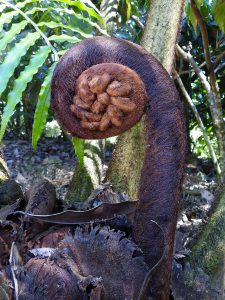 The Manuel Antonio National Park is also an excellent location for spotting Parrots, Parakeets, Toucans and waterfowl. (closed on Mondays!) A much smaller park is Hacienda Baru just 30 minutes drive from Las Nubes.
*Used accommodation: Las Nubes Natural Energy Resort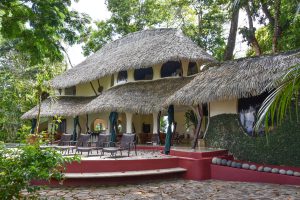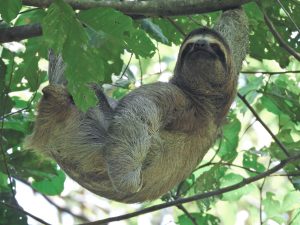 Rincon de la Vieja National Park is a special place because it sits in a part of Guanacaste where the flat dry plains meet the jungle-filled mountains. For this reason, in dry times of year like the busy tourist season (late December to April), the area will remain green and vibrant. Since there is more vegetation, there are also better chances to spot wildlife. Another big draw of Rincon de la Vieja National Park are the many volcanic elements. Active steam vents and bubbling mud pots can be seen right along the trails.
*Used accommodation: El Sol Verde Lodge and Campground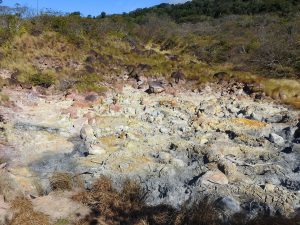 Sitting along the foothills of the Talamanca Mountain Range, the small town of San Gerardo de Dota may be lacking in size, but it makes up for it in natural beauty. Travellers come here to hike through the pristine wilderness and view some of the region's most predominant flora and fauna.
One of the most popular reasons why travellers come to San Gerardo de Dota is the bird watching opportunities. The surrounding cloud forest is a haven for both birds and a vast variety of insect species. Considered to be among the most striking birds in the world, the quetzals here nest in the nearby cloud forest and can be seen most of the year. However, they are most frequently spotted during the months of April and May, which is their breeding season. Besides the quetzal, a number of other birds found here include peccaries, tanagers, woodpeckers and many hummingbirds making this area truly a bird watchers haven.
*Used accomodation: Trogon Lodge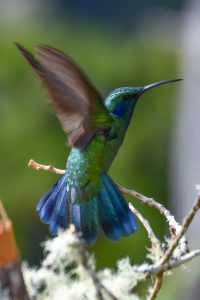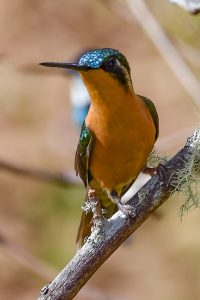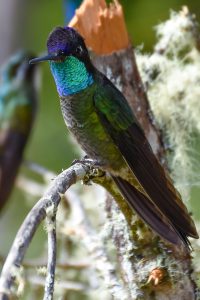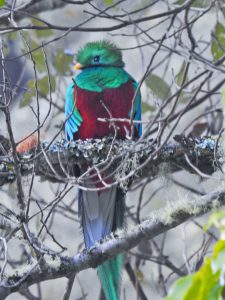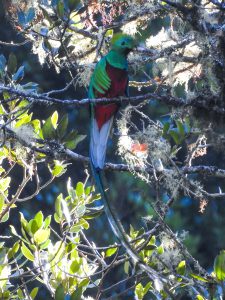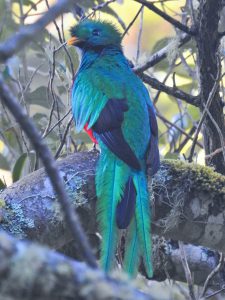 The valley of Tambor is cradled by lush forested hills which are part of the Biological corridor of the Nicoya Peninsula. To the north of the Tambor bay lies the Curu Wildlife Reserve which protects various ecological habitats and a wealth of wildlife. It is fronted by the Islas Tortugas, a tropical island paradise that can be visited on a boat tour. There is also a local breeding program in Tambor for scarlet macaws and sometimes you can see flocks of these beautiful large parrots, foraging the almond trees on the beach.
*Used accommodation: Tango Mar Beach, Spa & Golf Resort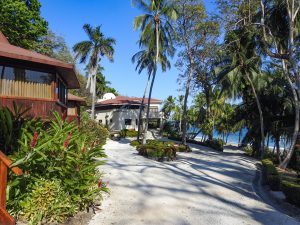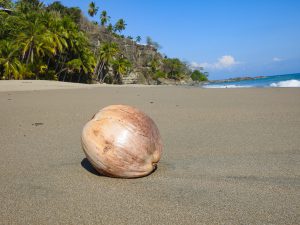 The whole trip was organized and booked with Unico Travel, which worked out fantastic.
For more Costa Rica images click here