Socotra, also spelled Soqotra, is a small archipelago of four islands in the Indian Ocean and of continental origin. Socotra is part of the Republic of Yemen. In October-November 2012 my wife and I spend 15 days on this Treasure Island. Because we did not want to stay a long time in Yemen (political unstable) we flew from Amsterdam to Dubai. From there we took a taxi (20 minutes for US$30,-) to Sharjah Airport Hotel. The next day we took the Felix flight from Sharjah to Socotra, with a short touch down at Ryan-Mukalla airport. Socotra itself is very stable, no political problems at all and very friendly people. From Hadibo (hotel) we made day trips to various corners of the island. With a 4×4 jeep, excellent driver and a very good botanical guide, it was easy to reach the many rich botanical places and beautiful areas.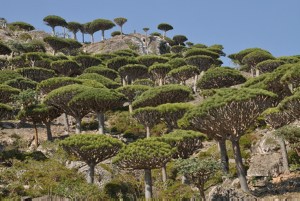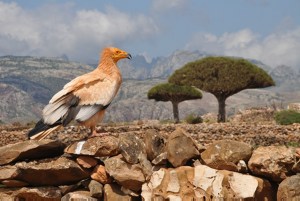 Socotra lies some 330 kilometres east of Somalia and 450 kilometres south of Yemen. Socotra is one of the most isolated landforms on Earth and because of that a third of its plant life is found nowhere else on the planet. It has been described as the most alien-looking place on Earth. The island measures about 132 kilometres in length and 50 kilometres in width. The haggerher mountains are up to 1526m (Jabal Skand).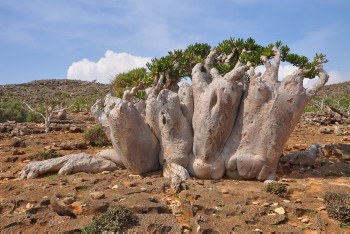 The climate of Socotra has a tropical-desert climate and semi-desert climate with a mean annual temperature over 25 °C. Yearly rainfall is light, but is fairly spread throughout the year. Generally the higher inland areas receive more rain than the coastal lowlands, due to provided by the interior mountains. The monsoon season brings strong winds and high seas. From October to April the moist tropical northeast monsoon prevails; October and November are quite wet on the north coast and on north-facing mountain cliffs, often cloud-covered at that time; temperatures are 18°-27°C. From June to September a hot dry sub-equatorial southeast monsoon blows from Africa: tropical cyclones and strong winds up to 110 km/hour create high waves and cause up welling of cooler nutrient-rich water when the sea temperature falls 2-4°C. Strong hot winds descend from the Haggeher; temperatures range from 30°- 45°C, and desiccating winds strongly influence the vegetation. The average rainfall at sea level is 150mm, but in the mountains may rise to 1000mm. The best time to visit Socotra, if you are interested in the flora, whould be Februari/beginning of March.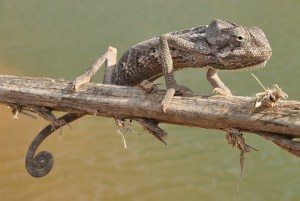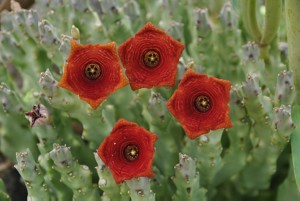 Socotra is considered the jewel of biodiversity in the Arabian Sea sometimes called the Galapagos of the Indian Ocean. In the 1990s, a team of United Nations biologists conducted a survey of the archipelago's flora and fauna. They counted nearly 700 endemic species, found nowhere else on earth; only Hawaii and the Galapagos Islands have more impressive numbers.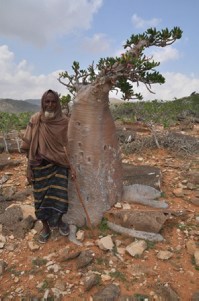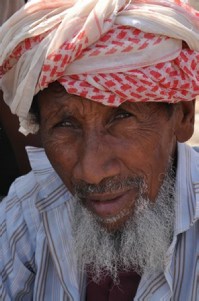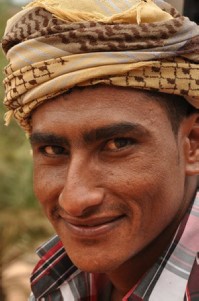 The long geological isolation of the Socotra archipelago and its fierce heat and drought have combined to create a unique and spectacular endemic flora. Botanical field surveys led by the Centre for Middle Eastern Plants (part of the Royal Botanic Garden Edinburgh) indicate that 307 out of the 825 (37%) plant species on Socotra are endemic, i.e., they are found nowhere else on Earth. The entire flora of the Socotra Archipelago has been assessed for the IUCN Red List, with 3 Critically Endangered and 27 Endangered plant species recognized in 2004.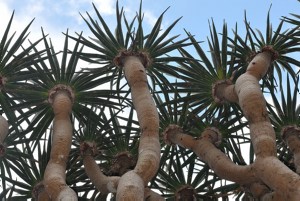 One of the most striking of Socotra's plants is the dragon's blood tree (Dracaena cinnabari), which is a strange-looking, umbrella-shaped tree. Its red sap was thought to be the dragon's blood of the ancients, sought after as a medicine and today used as paint and varnish (Stradivarius violin). Other endemic plants include the Dorstenia gigas, Dendrosicyos socotranus (the cucumber tree), the rare Punica protopunica (Socotran pomegranate), Adenium obesum ssp. socotranum (bottle tree) Aloe perryi  and Boswellia socotrana. One of the most rare and endemic plants I was lucky to see was Socrotella dolichocnema, which was found for the first time in 2000 and discribed by Peter Bruyns & Anthony Miller in 2002. The remaining Socotra flora is greatly threatened by goats and other introduced species.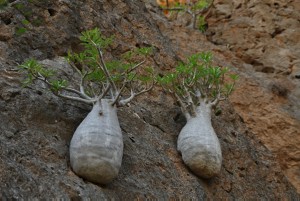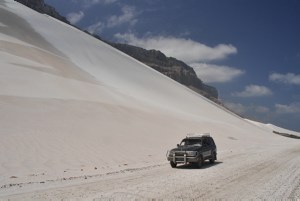 If you are interested in de flora of Socotra, then you should get the "Ethnoflora of the Soqotra Archipelago" by A. Miller and M. Morris (2004) of the Edinburgh Botanic Garden.
The island also has a rich fauna, including several endemic species of birds, such as the Socotra Starling, Socotra Sparrow and the Socotra Golden-winged Grosbeak. Many of the bird species are endangered by predation by non-native feral cats. While there are no native amphibians, the reptiles species are over 90 percent endemic to Socotra and include skinks, legless lizards, and one species of chameleon. The coral reefs of Socotra are diverse too, with many endemic species.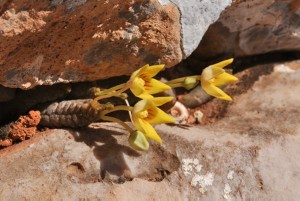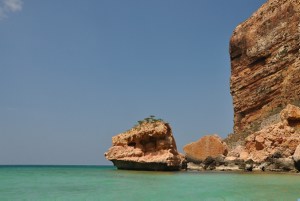 The island was recognised by the United Nations Educational, Scientific and Cultural Organization (UNESCO) as a world natural heritage site in July 2008.
Lets hope that in the years to come Socotra will stay unspoilt by masses of tourism with many hotels, more tarmac roads and beach resorts.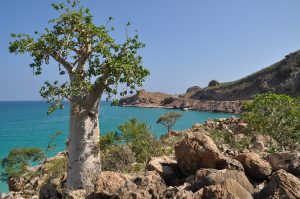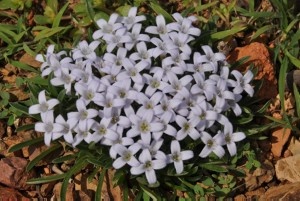 For more Socotra images click here