Greece Crete
Crete is the largest island in Greece (ca. 8700 km2) with a length of 254 km. Crete is a diverse and vibrant land packed with ancient ruins, buzzing cities and breathtaking beaches. Many people come here for the sun, sea and sand but it is also a hotspot for plant lovers in early spring or autumn with a very diverse flora with around 1700 species of which roughly 10% are endemic to the island. Crete is easy accessible and most trips will start from Heraklion airport. It is very mountainous with the Levka Ori (White Mountains) in the west up to 2453 m, with Mount Ida in the middle as highest mountain in Crete (2456 m) and Lasithiotika Ori (2148 m) in the east.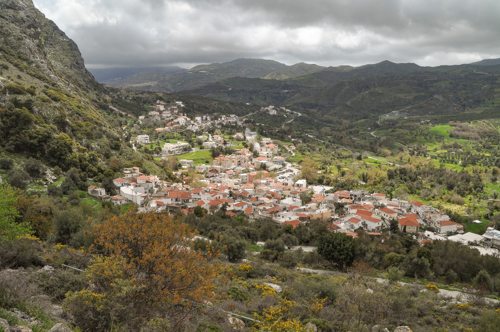 The Climate is typically Mediterranean, with winters from November to March with lots of rain and snow higher up in the mountains and very hot summers. The best time in spring to see the flowers are around the first two weeks in April. Our trip started on April 5t and endend on April 17th and we saw masses of flowers all in peak condition.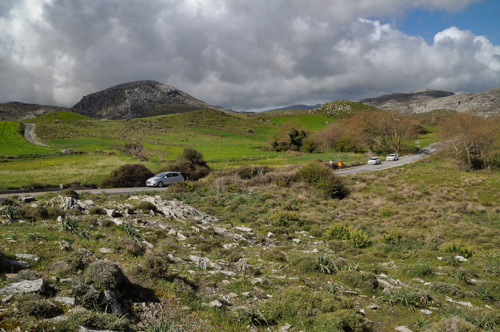 On every corner in Crete you can find interesting plants, but there are a few "must visit places" when you want to see some of the Cretian Jewels. One of them is the Gious Kambos Plateau, located on the western edge of mount Kedros, between the Amari valley and Spili, about 31km south of Rethymno. The plateau can be accessed through the villages Gerakari, Kissos, Spili or Patsos. In the spring is filled with beautiful colors, as thousands of endemic Tulipa doerfleri form a reddish carpet. Moreover, here grow many rare orchids and over five orchid species can coexist in one square meter in this important habitat of central Crete.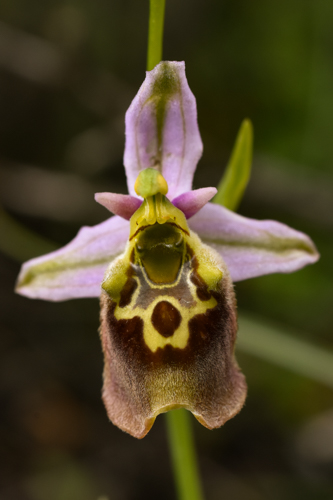 Omalos Plain is located 38km south of Chania at an altitude ranging from 1040 to 1250 m, surrounded by the high peaks of the White Mountains and is at Xiloskalo is the starting point for the thousands of visitors of the famous 18 km long Samaria Gorge. On the Omalos Plain you will find masses of Tulipa saxatilis but also Anemone coronaria var. cyanea, Romulea bulbocodium. If you are lucky you will see also Iris tuberosa (Hermodactylus tuberosus).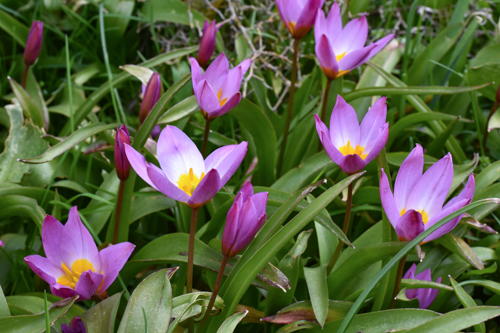 On the Omalos plain, very close to the entrance of the Samaria Gorge, there are some abandoned buildings on the right side of the road. On the opposite of these buildings you can hike into the direction of the Kallergi Refugee. After 30 minutes walk you can find many different forms of Crocus sieberi ssp. sieberi growing together with Chionodoxa nana,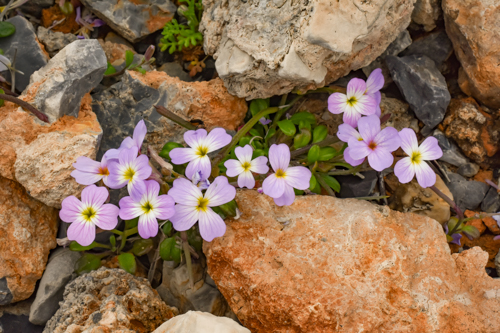 If you are interested to visit Crete and you are looking for a good flora, I can recommend you the book "Flowers of Crete" written by John Fielding and Nicolas Turnland, published in 2005 by Royal Botanic Graden Kew (ISBN 1 84246 079 X)
For more Crete images click here