Armenia is lying just south of the great mountain range of the Caucasus and fronting the north-western extremity of Asia. To the north and east Armenia is bounded by Gorgia and Azerbaijan, while its neighbours to the southeast and west are, respectively, Iran and Turkey. The capital is Yerevan. It is a very easy country to travel through and most western countries do not need a visa to enter it.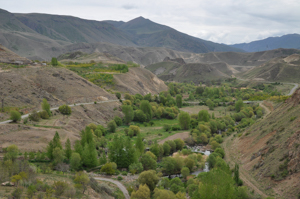 Armenia is a mountainous country characterized by a great variety of scenery and geologic instability. Armenia is subject to damaging earthquakes. On December 7, 1988, an earthquake destroyed the north-western town of Spitak and caused severe damage to Gyumri, Armenia's second most populous city. About 25.000 people were killed.
The average elevation is 1,800 m above sea level. There are no lowlands as half the country lies at elevations of 1.000 to 2.0000 m.
The north-western part of the Armenian Highland, containing Mount Aragats as the highest peak at 4,090 m in the country, is a combination of some mountain ranges, deep river valleys and lava plateaus with some extinct volcanoes.
In the eastern part of Armenia, the Sevan Basin, with Lake Sevan (844 km2).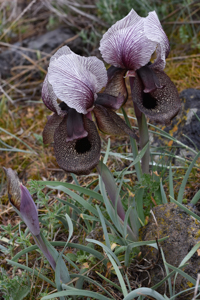 Because of Armenia's position, its climate is dry and continental. Regional climatic variation is nevertheless considerable. Intense sunshine occurs on many days of the year. Summer, except in high-elevation areas, is long and hot, the average June and August temperature in the plain being 25° C, sometimes it rises to uncomfortable levels. Winter is generally not cold; the average January temperature in the plain and foothills is about −5° C, whereas in the mountains it drops to −12° C.
Armenia is one of the first countries in the world to adopt Christianity as a state religion. After that important historical event, many churches and monasteries were built throughout the country. Many of them stand to this day. The monastery of Noravank, the pearl of Armenian medieval architecture, is one of the most admired shrines in the country.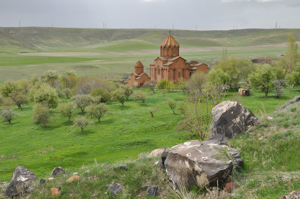 The Vorotnavank Monastery is considered one of the most important cultural and religious centres in medieval Armenia, which hasn't lost its glory even after centuries.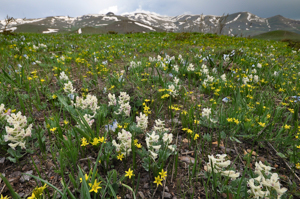 The Armenian flora is represented by around 3.800 species of vascular plants from 160 families and 913 genera, including 146 endemic species and includes many favourite garden plants and their relatives, including bulbs, herbaceous plants, woody plants, grasses and ferns. Between the end of April beginning of May many bulbous plants will be in full flower such as several species of Tulipa, Iris, Gagea, Allium, Scilla, Fritillaria, Crocus, Muscari, Bellevalia, Puschkinia and Corydalis. Other plants to be seen at this time of the year are Gentiana, Pulsatilla, Primula, Draba, Aethionema, Acantholimon, Erysimum, Linum, Stachys, various orchids, etc.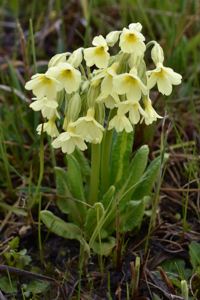 If you want to visit Armenia to see flowers, do get the fabulous book "Field Guide to Plants of Armenia" written by Tamar Galstyan (2021, 592 pages), which I can highly recommend. It describes more than 1000 plants including bulbs, herbaceous plants, woody plants, grasses and ferns.
For more Armenian images click here